Posted on:

Author:

Danielle Smith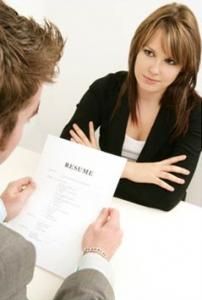 As you're composing your CV, you might be debating whether or not you should include an objective. The first thing to understand is exactly what the purpose of an objective is. Simply put, your objective should explain what your goals are and what you are looking to get out of the job position you are applying for.  Below are some basic "Do's and Don'ts" to make your objective stand out, and help you land the job.
Do: Keep it short and simple
Your objective does not need to be long-winded and exaggerated. Limit yourself to 1-2 sentences and get right to the point. Highlight traits and experience that make you the best candidate for the job and end it. The bulk of your CV stands in your experience, you don't want to bore the reader by dragging on about information which will be mentioned again later. The shorter the better is the rule of thumb here.
Don't: Get side-tracked
You may find yourself going off on a tangent about why you're qualified for this position, or delve into your personal interests, but that is what the rest of your CV is for. The employer will have a chance to review your qualifications and history by reading the rest of your CV, the objective is simply a chance for them to get an idea of what you are looking to get out of this position, and why you'll be a good match.
Do: Customize for each resume you send out
In the case where you're applying to different types of jobs, say for various specialties or facilities, you will want to change your objective to relate to the job position in which you are applying to. For example, perhaps you're applying to one hospital and one small clinic, cater your objective to what you like about each environment. In one objective, you may express your aspiration to work in a small clinic where you have a closer, more intimate relationship with patients. For a hospital, you might highlight your desire to work in a fast-paced environment among a team of respected surgeons. All in all, you'll want the person reviewing your resume to see you are a good fit for the position to which you are applying.
Don't: Stress!
Remember, the objective is optional. If you can't think of a clever statement that summarizes your goals and skills and makes you look like the perfect candidate for the job—leave it out! As mentioned in the first tip, the bulk of your CV stands in the employment and educational history. The employer reviewing your CV will not analyze your objective for hours, but will spend most of the time looking over your history and qualifications.
That being said, your objective could make you stand out among the pile of other applicants, so it's worth a shot to try out the above tips. And remember, if you are struggling or need additional guidance when it comes to composing your objective, or your CV as a whole, email us at support@leapdoctor.com and we will review and edit your CV for free! Yes, you heard it, for free! You don't want to miss out on this great service we offer, so shoot us an email today.
Danielle Irene Smith is the Social Media & Public Relations Specialist for leapdoctor.com. She has been with the company for two and a half years and is responsible for maintaining and managing their internet presence, including their social media channels and blog. She has successfully grown the company's social networks to reach numbers in the thousands and truly loves teaching others how to implement social media practices through her webinars. Danielle received her BA in Communications from Michigan State University and in her spare time she enjoys baking, running, and spending time with her Fiance and their pets.
Share it now!
Posted in Blog | No Comments