Posted on:

Author:

Danielle Smith
A Physician's Perspective: Finding the Right Job
After five years of a Chemical Engineering undergraduate degree, four years of medical school, three years of Internal Medicine Residency, and three more years of Pulmonary/Critical Care Fellowship.  I had finally arrived.  I had crossed the hurdle and the promise of a bright future lay ahead.  Now I could use all the skills I had learned to serve others.  All I needed was a job.  How hard could that really be?
This was my first mistake; underestimating the challenges of landing the right job.  I had come across many opportunities during my medical educational career promising a bright future.  My attendings had offered me a job in their practice with opportunities to become a partner.  I had received many recruiter phone calls, and regularly got bombarded with emails and paper mail.  In fact as I check my email today, I already have five perfect job offers promising a better salary than the job I currently have today.  Not to mention more community activities and a better call schedule.
So how did I land the right job?  Patience, research, and a little luck. I learned very quickly if I wanted to find the right job for me I had to do my due diligence. It was up to me to compare all my options. Not the one or two options traditionally available. I found it uncomfortable to discuss money, call-schedule, time-off and personal needs with my Attendings. I knew any requests I had would directly take away from them. One more weekend for my family would mean one less weekend for them to share with their families.  Using a third party recruiter did not appeal to me as I knew they received a substantial placement fee.  The substantial fee if not a factor, might result in a higher salary or a sign-on bonus for me. I even entertained the many physician recruiting websites.  After all, it made sense. Compare all the possible job opportunities available and contact the ones I was interested in. I learned quickly this was not the way the process worked.  As soon as I posted my CV, I was at the end of countless phone calls, emails, and unsolicited mail.  It was a fiasco!
I decided to take control of my destiny and contacted several healthcare systems.  I began discussions with several healthcare systems and eventually narrowed it to a healthcare system that met my needs.  Although not the highest salary, or the best call schedule possible it was the right job for me.  I am fortunate to provide excellent care for a great community and know I make a positive impact in many people's lives.  It is a great fit for me and my family and I hope I am not one of the growing statistics of physicians leaving their first jobs in 2.4 years for better pastures.
My recommendation to any physician looking for the right job is to do their due diligence.  It starts off with a great curriculum vitae and approach the healthcare systems and physician groups independently.  If this is too labor intensive then use a free resource, like leapdoctor.com that makes it easy to develop a curriculum vitae and locate all the job opportunities available nationwide to you.  You are at the driver's seat, allowing only healthcare employers that fit your particular needs to contact you directly.  The way it should have always been.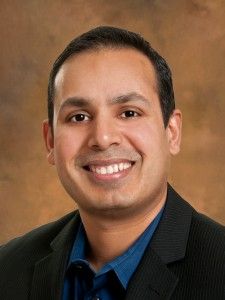 Ashok Tyagi is a Board Certified Pulmonologist and Critical Care physician. In his current position he provides multidisciplinary patient care and education in the Medical, Surgical, Trauma, and Neuro-Intensive Care Units. Alongside a rewarding career in providing the best patient care possible at the bedside, he has a relentless passion for creating innovative solutions to deliver the exceptional patient care for tomorrow. He is also the Founder of leapdoctor.com and currently provides expert consulting to leapdoctor.com's executive team.
Posted in Blog | No Comments